[ad_1]

India's recent Test match against England has sparked some debate about how rain should be handled when it plays a part in Tests.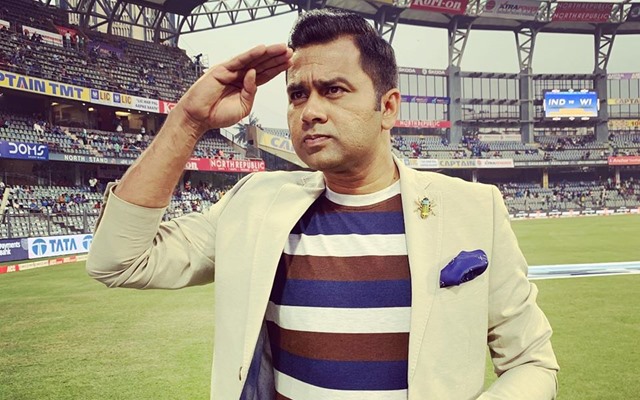 The first Test between England and India at Trent Bridge ended up being a draw. As the match got into the last day, it was setting up for a thriller of a game with India needing 157 runs with nine wickets in hand. However, rain meant that no play was possible on the final day. Several fans felt that India was robbed off a win to start their World Test Championship campaign. 
One of the fans asked a question around this during a Question and Answer session conducted by the former Indian cricketer, Aakash Chopra, on his YouTube channel. The fan asked, "Should there be reserve days for all Tests in the WTC cycle or should there be a mandatory play of 450 overs in a Test, no matter how long it takes?"
Interestingly, the WTC 2019-2021 final which was played between India and New Zealand had a reserve day. After the match saw several rain breaks and sessions being washed out, the team managed to get a result as the weather cleared up after day five and there was a sixth (reserve) day. While addressing the same, Chopra spoke that it is important to consider something for this as all the matches during the WTC have importance. 
You should have an option to finish 400 overs: Aakash Chopra
"It is a phenomenal question because there is importance around every match in the WTC. If you don't win a match and it's drawn then you lose some points. If you are looking at it from a points percentage point of view, you are still pushed back. India would feel unfortunate after the Trent Bridge match. We could have got 12 points but didn't. We could have got all the points in this match but didn't. If you don't get these points it could actually hurt you," Chopra said in his YouTube video.
Chopra noted that having a reserve day is a bit difficult, but what we can do is have a system wherein five days of the Tests, there can be a mandated X number of overs. "Like you can't have 450 overs but at least there should be 400 overs. If that's not happening, you should have an option to finish 400 overs," the former Delhi cricketer said.
The cricketer-turned commentator further noted that the broadcasters won't be happy and there will be an issue in terms of scheduling the following game. "You need to keep a lot of things in mind. It can't be a floating schedule. But there has to be a way that the match even if it's drawn, but it gets drawn due to rain or bad light, I believe that should be the case in today's day and age," Chopra said.


[ad_2]

Source link
Related