[ad_1]

Butt also felt that India have a good chance of winning the Test series.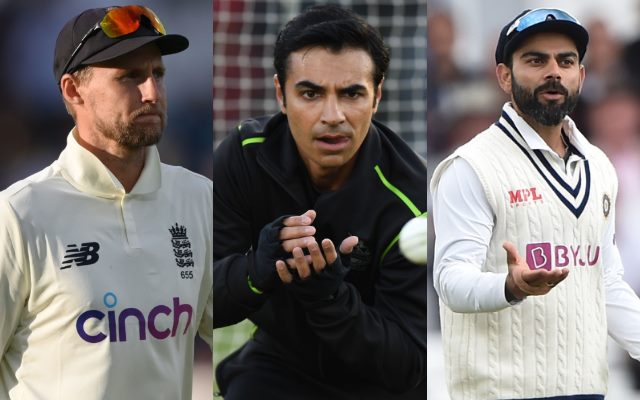 The first Test between England and India ended in a draw after rain didn't relent throughout the fifth day. The visitors needed 157 runs to win with nine wickets in hand. While many felt India were favourites to win, but it takes only a wicket or two to trigger a collapse in England and hosts also had a chance to take an early lead in the series.
Both Virat Kohli and Joe Root also backed their respective sides to win the Test match in the post-match presentation ceremony. There are divided opinions over who had better chance to win and while it is clear that India had the upper hand, England had defended a low score against them on the last tour in the first Test itself. Former Pakistan cricketer Salman Butt also came up with his opinion on the matter.
He reckoned that both the captains were correct on their part as they backed their team to win the game. However, Butt also felt that team India were ahead in the game going into the final day but nothing can be said in cricket as a wicket or two might trigger a collapse.
"Both were correct. Joe Root admitted that India were on top and they were favourites at the start of the day. But he was of the opinion that a couple of quick wickets would've given them a chance as well which is correct. Virat Kohli also felt that his team would've chased down 157 with nine wickets in hand.
"This score doesn't look big unless you lose 2-3 wickets quickly. But yes India were likely to win the match. I feel both were correct on their part and this series will be very close and exciting," Butt said in a video posted on his Youtube channel.
India have a good chance of winning the series, says Salman Butt
Salman Butt, meanwhile, is expecting a blockbuster of a Test series going ahead between India and England for the way both sides played in the opening game. He also backed Virat Kohli's side to win the series given the team's balance and the way they dominated the first Test. Butt also pointed out that the hosts batting is very much reliant on Joe Root which might not work.
"India have 65-70% chance of winning the series. If there are no injuries and the way they played the first Test, I think they will trouble England a lot because their batting over-reliant on Joe Root," the former Pakistan captain added.


[ad_2]

Source link
Related