[ad_1]

India had surprised a few people with their selection in the first Test, will they carry on the same trend?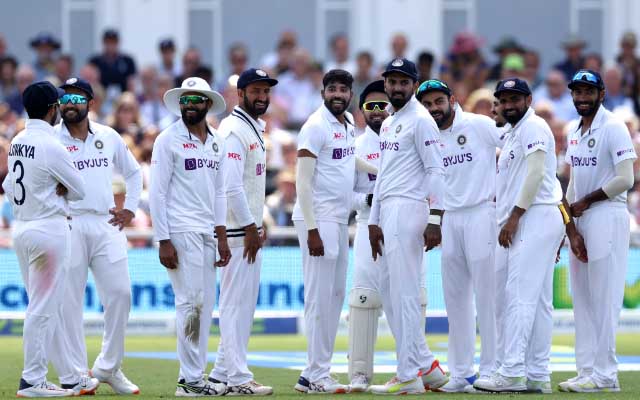 There is no doubt that India was looking like the favorites to win the first Test in Nottingham, going into the final day's play. However, the rain had the final say and India could think that rain robbed them of what could have been a great start to the series and one of India's finest overseas wins. However, now the focus would shift to the Lords, where England-India will face each other in the second match of the series. 
Despite having many positives to look at after the four days of cricket which was possible at Trent Bridge, India still might have to look at some changes in the XI. There is an injury scare around Shardul Thakur, who picked up four wickets in the first Test. Mayank Agarwal, who had missed the first Test after being hit on the head, has recovered. 
There is a fit Umesh Yadav and an almost fit Ishant Sharma waiting in the dressing room. Given all of that, there is a lot of interest around India's XI for the second Test, which is set to begin on August 12.
Here is the predicted India XI for the second Test against England 
Openers: Rohit Sharma and KL Rahul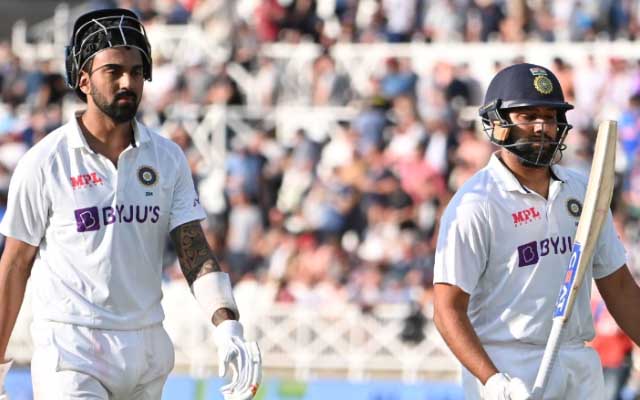 On the previous tours of England, India's biggest issue has been how their openers have batted. In 2002 and 2007, the tours of England had ended being good for India because their openers had managed to score runs. The 2021 tour has already seen a huge positive with a dominating stand of 97 runs from KL Rahul and Rohit Sharma in the first innings. 
Though Rohit would be gutted by the fact that he was dismissed for the third time in the 30s after batting well, he would look at the Lord's Test as an opportunity to go and finally convert a start into a big score. Rahul, who was brought in place of Mayank Agarwal, is likely to stay in the XI after scoring a brilliant 84 run-knock in the first innings of the Trent Bridge Test. He would take this opportunity as his potential second coming in Tests. 
Middle-order and wicketkeeper: Cheteshwar Pujara, Virat Kohli, Ajinkya Rahane, and Rishabh Pant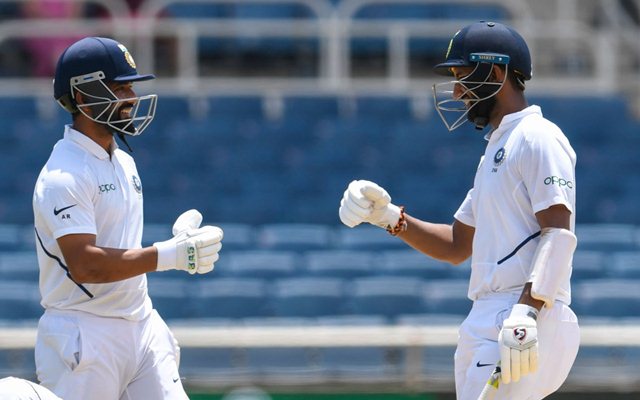 India's middle-order has more questions to answer than their bowling unit or their openers. Pujara's breezy 13-ball 12 in the second innings of the Trent Bridge Test might have settled his nerves slightly after going out for just 4 runs in the first innings. Kohli has started the tour with golden duck, but he is too good a player to be quiet for too long. 
Ajinkya Rahane might not really have a lot to prove, given he was unluckily run out in the first Test. He was India's highest run-getter in the previous World Test Championship cycle, which should be a relaxing factor for Kohli's deputy. Rishabh Pant's 20-ball 25 was good in the first Test, but he must be aware that at this moment his team needs him to come up with a score beyond that to win Test matches. 
All-rounders: Ravindra Jadeja and Ravichandran Ashwin
Ravindra Jadeja will surely play the second Test match after his 56 run-knock in the first innings, which helped India get a substantial first-inning lead. Having noted that, Jadeja's role as a spinner was limited in the first Test and that could be the same case for the second as well. But, what has changed between Nottingham to now is that there is a possible injury scare for Shardul Thakur. 
The young bowling all-rounder who had taken the place of Ashwin in the XI has suffered a hamstring injury. Despite Kohli stating after the first Test that they will continue with four seamers and one spinner, India might be forced to bring back Ashwin. It won't be such a bad thing for India though, considering Ashwin's recent form and London's weather, which through this week is expected to be hot, which then might help the spinners get something from the surface. 
Bowlers: Mohammed Siraj, Jasprit Bumrah, Mohammed Shami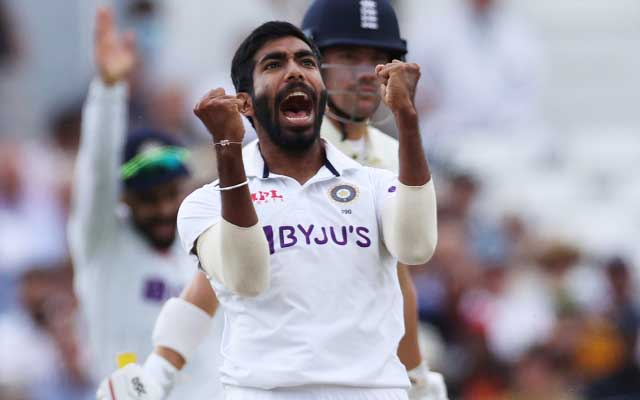 There can be an argument that Ishant's career-best figures had come at Lord's. True, but that was in 2014. In the 2018 Lord's Test, Ishant bowled 22 overs, giving 101 runs at 4.59, and picked up one wicket. He had missed the first Test due to a niggle, but was seen bowling in the nets. India might still give Siraj another game before bringing the experienced warhorse. Siraj did a fair job by picking three wickets in Nottingham, which could just help him get another go. 
As far as Shami is concerned, the pacer would be disappointed with his figures in the second innings but his first-innings exploits where he picked 3 for 28 should be a good confidence booster for him. And the final name would be Jasprit Bumrah. He picked up nine wickets in the first Test and India will not drop him anytime soon, given his contributions. 


[ad_2]

Source link