[ad_1]

Sam Curran also added that the Indian side is a fantastic one.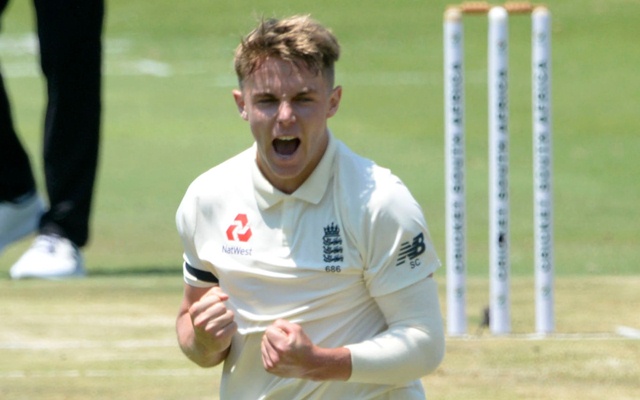 The five-match Test series between England and India will be one that will grab the attention of the cricketing world. This will be the first series for both sides in the second cycle of the World Test Championship (WTC), and both these sides will be looking to outdo the other.
England cricketer Sam Curran opened up on facing the Indian cricket team. The left-arm seamer stated that he still thinks about his performances in his previous series against India, and that gives him a lot of confidence.
Stating that he is hoping to replicate his performances from the previous series, Curran added that the Indian side is a fantastic one.
"With the Indian side coming over, naturally I'll have that [2018 series] at the back of my mind. Thinking about how that series went gives me great confidence going into Trent Bridge. I haven't played much Test cricket in the last six months, so it's exciting for me to hopefully try and replicate 2018. India is a fantastic side, so I'm sure it's going to be a fantastic series," said Curran in the post-day press conference.
Sam Curran shares his memories of playing at Edgbaston
Sam Curran added that he is confident about his abilities after his previous performances against India. He also stated that when a player can perform against a quality team like India, then it gives them the belief that they can perform against top-quality players as well.
"Looking back on it, it gives you great confidence when you perform against that type of opposition. For me, there's no better feeling. I always look back on that, thinking, yes, I can perform at this level. Naturally, anything that goes well gives you confidence, so it's definitely been good and probably helped my game across all formats. It gives you belief that you can perform against high-quality players," added Curran.
Sam Curran further threw light on the Edgbaston Test match against India in 2018. Stating that the Edgbaston Test match is his favourite one, the England cricketer stated that he is happy with the way he batted and bowled in that Test match. The 23-year-old concluded by stating that he has great memories of playing in Edgbaston.
"That Edgbaston Test was my favorite, the way we won that game on the last day, the last session, where it could have gone either way. I think we needed four-five wickets. And yeah, the way I batted, the way I bowled. The whole atmosphere at that stadium – it was my first experience of Edgbaston, so great memories," concluded Curran.


[ad_2]

Source link
Related